---
Required role: Account Holder, Admin, App Manager, or Marketing. See Role permissions.
From the App Store Connect's homepage, click My Apps, then select the app.
The App Store page opens with App Information selected.
Scroll down to General Information, then go to URL for App Store Server Notifications.
Enter the Subscription Status URL. You can retrieve the "iOS Server Notifications URL" from your Settings.
Select "App Store Server Notification V2" as they provide more data that V1 (but both version are supported by iaptic)
In the upper-right corner, click Save.
---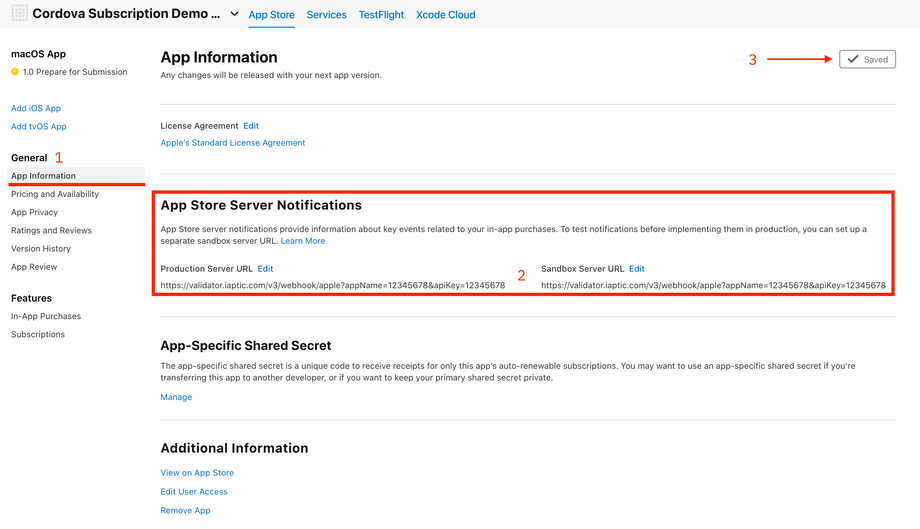 ---